Mega 3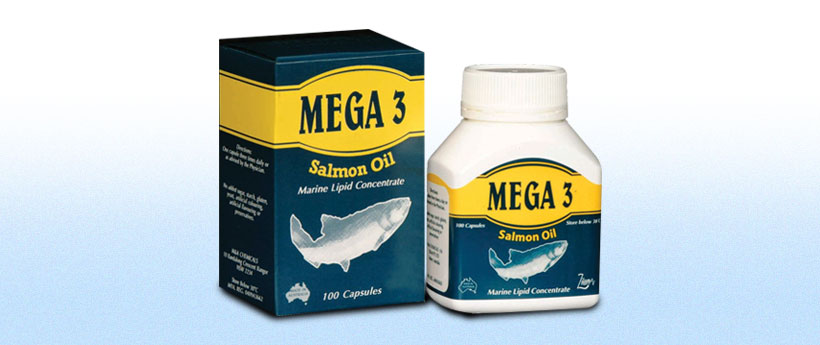 Each soft gelatin capsule contains 1000mg of omega-3 fish oil concentrate containing eicosapentaenoic acid(EPA) 180mg and docosahexanoic acid(DHA) 120mg.
Actions of Mega-3 include reduction in plasma triglycerides, cholesterol and very low-density lipoproteins, an anti-inflammatory action and antiplatelet effect. It may also be beneficial for maintaining cell membrane struction, healthy joint, circulation and heart function. It improves performance of antihypertensives and thus,is recommended in hypertension.
Indications
Aids, assists or helps in the maintenance or improvement of general well-being.
Dosage and Administration
1 cap 3 times a day with meals provides adequate quantity of omega-3 fatty acids for therapeutic benefits or as directed by the physician.