Osteoflam plus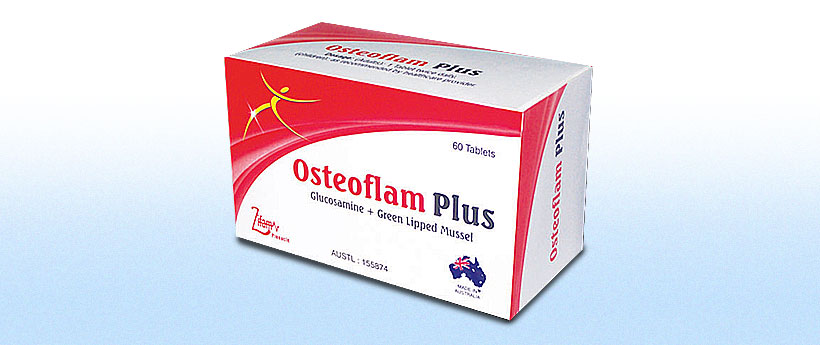 Contents
Each film coated tablet contains:
Glucosamine Hydrochloride 953mg
Equivalent to Glucosamine 750mg
Green Lipped Mussel Dried 200mg
Description
Osteoflam Plus is a new combination with documented benefits in osteoarthritis. Glucosamine is a precursor for glycosaminoglycan, which is a major component of joint cartilage. Supplemental glucosamine may help to rebuild cartilage and treat arthritis. Green Lipped Mussel is nutritional whole food that possesses an exceptional degree of biological activity, which prevents wear and tear of joints and bones. Green Lipped Mussel as a supplement may assist in joint mobility and cartilage maintenance and general well being.
Indications
Osteoflam Plus relieves pain and inflammation associated with Osteoarthritis, Bursitis, Ankylosing spondylitis and Sports related injuries.
Dosage and Administration
Adult : One tablet twice daily or as directed by healthcare provider.
Chidren: As directed by healthcare provider.