Zifam St John's Wort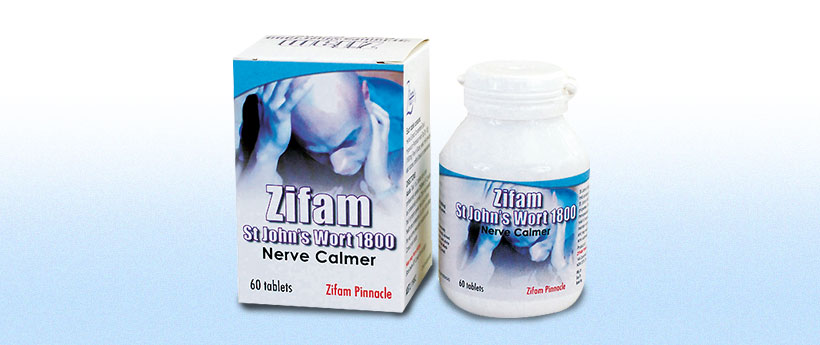 Composition:
Each tablet contains
Herbal extract Concentrate equiv.
Hypericum Perforatum herb top dry 1.8gm(1800mg)
St John's wort has been used over the centuries for mental conditions, nerve pain, and a wide variety of other health conditions like anxiety, mild to moderate depression, and sleep disorders.
Indications
May assist in the management of mood swings.
Help reduce effects of mild anxiety and nervous tension.
May assist in the management of menopause.
Dosage and Administration
One tablet can be taken in the morning and one in the evening with water for all-day, all-night support or as directed by physician. Length of administration are usually based on severity of the symptoms and type of the problem.